books, books, and more books! they are not only interesting to read, or simple eye candy. i like to keep them out everywhere and pretty much anywhere. they are an essential element in my interiors. aside from the obligatory coffee table, library, office bookshelf, think about these beauties gracing your mantle, your liv room side table, your foyer table, your porch side table,... the list is endless, oh, and also stand whatever you want on top of them as a building block: a vase, a framed photo, a candlestick,... endless possibilities! you've spent too much on them to play hide and forget!
grange, jacques grange interiors: a master of style with a world wide clientele that spans 4 decades. i admire how he balances drama with understatement... and always adds that je ne sais quoi! there are more photos than text... a true keeper for your library or coffee table. b&n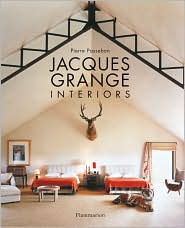 kelly wearstler, hue; oozing with color color and more color. i find her interiors a lot of fun. her over-the-top design is a refeshing reminder that we shouldn't ever take our interiors so seriously... gotta inject some quirkyness here and there. she's the female johnathan adler! ...oh, and her fashion sense is crush-worthy. enjoy this one; it's another coffee table keeper-outer. b&n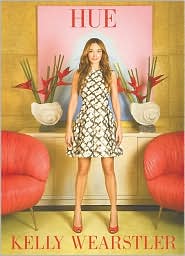 todd selby, the selby is in your place: kinda has an andy warhol bohemian feel to it. todd selby a fashion and interiors photographer gives us a peeping tom (is this inpolitically incorrect... aww, this can get so out hand!) view of rock stars, artists, authors, designers, and creative people's home interiors from all over like paris, la, london, ny, tokyo. jam-packed with eclectic, inspiring, and energetic interiors. almost too hip! just check out the cover... yep, another coffee table book for the ages! buy here.
margaret russell, style and substance: kinda my design role model (... never really believed in them a whole lot). she's chic, sophisticated, and highly accomplished. as editor of my fave design mag, elle decor, she gives us an in depth view of hundreds of fabulous rooms from the mag. nice to have the best all bound in one lovely hardcover. a visual pictoral... you'll love every page worth. b&n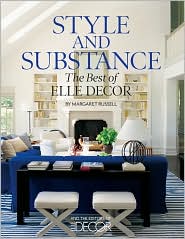 rachel ashwell, shabby chic interiors: i have all of her books, being a huge fan from way back. most either like her style or don't. this book is, as usual, filled with beautiful photography and one of her best. she does vintage soooo well: clean, simple, and patinaed. another keepsake! b&n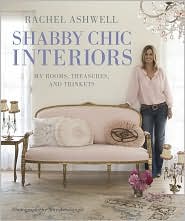 christopher alexander, a pattern language: this book was a loan from a friend who lovingly and thoughtfully built his own home. i'm addicted. it' a real read... short on picts but long on practical, sound advice if you wish to build your own home, a porch, or a garden... whatever the space may be. the thing is: you'll want to think about how this space fits into the neighborhood, the community. a super interesting read. makes a great gift for that special design thinker. b&n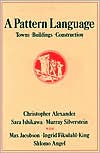 notebooks-journals... i know i can never have enough of them: these are so very fun and unique... with 120 blank (always gotta be blank!) pages with handsewn-to-the-spine-quality. whether you buy a dozen in rainbow colors and stack them up prettily on your desk or pick one to carry around handily in your bag, you'll always be the stylish one. the best part-- a wide, bright range of colors and kooky titles like: brats i met and liked (never ever), shopaholics i met and liked (too many), husbands i had and liked (no comment), shrinks i had and liked, ....or not! jasper + black
................ and there's always the design bible (curse the day they took the mag off the shelves... forever rip)
domino: the book of decorating. one of my go to fave sit-down-with-a-steaming-cup-a-java books. tons of practical advice on just about everything design related and helpful tips for design newbies. now can we just get the monthly mag back on the shelves, pretty please???????????????????????????????????????????? b&n